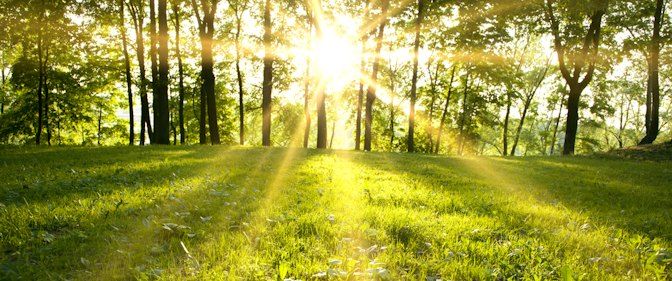 Counselling, Psychotherapy and Coaching for Wellbeing
At Maria Farmery Counselling we provide individual counselling, psychotherapy and coaching for adults (17+). We offer sessions face to face, as well as online and walk & talk, whichever meets your needs. At our practice room in Carshalton Beeches all appropriate measures have been put in place to ensure a safe environment for face to face sessions. The locations are easily accessible for those in the Surrey area including: Banstead, Carshalton, Cheam, Epsom, Ewell, Sutton and Wallington. We offer daytime and evening sessions to fit with your commitments. Maria is an accredited member of the British Association of Counsellors & Psychotherapists (BACP), the leading professional body for counselling and psychotherapy. We are passionate about helping our clients improve their wellbeing and relationships which may have come under strain in the current difficult climate. Maria also offers cost-effective Supervision for counsellors and specialises in assisting counsellors to establish and grow their private practice.
"I can honestly say that the counselling sessions with Maria Farmery Counselling has been one of the best things I have ever done." E. Wallington.
If you're looking for
friendly and professional individual counselling support
call, text or email to arrange an initial session to suit with one of our counsellors. This initial session is to see how counselling can help you and to answer any questions you might have .
"I started counselling because I felt completely stuck and in a fog. Sessions with my counsellor at Maria Farmery Counselling helped me to look forward again and I feel like a weight has been lifted" P. Carshalton.
The counselling, psychotherapy and coaching services we provide to individuals help you to regain your wellbeing, and have proven to be successful in helping clients with a wide range of issues including:
*Improving
relationships
*Reducing
depression & low mood
*Building
self-esteem and confidence
*Overcoming
anxiety
*Managing
work stress & change
*Coping
with grief & loss
*Support
through affairs, abuse, separation & divorce
* Coaching for
improved
self confidence and work performance
We offer a Walk & Talk counselling option in the Sutton area for those who prefer being outdoors.
"Your refreshing approach as a counsellor quickly allayed my fears. Thank you" D, Sutton.
Improving relationships and support through change
Life events like relationship break-ups, work stress, bereavement, illness, infidelity and job changes can all put a strain on our relationships and lead to anxiety, resentment or anger affecting how we feel and behave. Working with one of our counsellors can help you to look at alternative ways you can respond to others, manage your feelings, and make sense of what has happened, all of which can have a positive impact on the dynamic in your relationships. If you are going through a break up, relationship difficulties, an abusive relationship, separation or divorce, we can provide you with counselling support through the process, working towards responsibility and understanding rather than blame and bitterness, and enabling you with time to embrace a new future. Sessions with one of our counsellors will help you look from outside the box, rather than being stuck in the box, overwhelmed and feeling like your options are limited.
"I would highly recommend Maria as an excellent listener and perceptive counsellor. She put me at ease and helped me explore my feelings and thoughts to understand myself better. with a positive impact on my relationships" A. Carshalton.
From feeling lost to finding yourself
Sometimes we can feel lost, anxious and confused especially when we go through major upheavals in our lives such as the end of a relationship, the loss of a loved one or job change and stress - especially in the current difficult climate. Some of our clients describe it as losing their "sparkle" or "mojo", and others simply that they just don't feel themselves any more. The counselling support we provide can help you reconnect with those things that are important to you and adjust to a new and different future. As one client recently phrased it
"I feel like me again and able to enjoy life"
(R, Sutton).
Counselling, Psychotherapy and Coaching tailored to your needs
Every counsellor at the practice has worked within the NHS and community counselling services, and understands how difficult it can be to get support when it is most needed. The number of counselling sessions will be tailored to your needs, from a few sessions to support you with a particular issue, or regular sessions where you feel you would benefit from longer term support.
Cost effective Supervision for Counsellors
Maria is also an experienced supervisor and offers cost-effective Supervision for counsellors. She specialises in helping counsellors establish and/or develop their private practice. Contact me for a discussion about your supervision requirements.
"I can't think of a session which wasn't helpful to me or where I didn't learn something about myself that helped me through difficult times and challenges. With a very good understanding of depression, anxiety and trauma Maria is exceptionally good at dealing with crises and short term issues. She's also very good at helping clients empower themselves, finding healthier behaviours and making better decisions over the long term.

If you're going to see her, be prepared to do some work! However far you might have drifted in life, she will help you bring yourself back to a healthy pathway forward. And if that all falls apart for you, she'll stay with you until you are ready to try again by providing a safe, empathetic and encouraging place to reset yourself from".R. London.
Location: Carshalton and Sutton, serving the Surrey area.
Counselling and Psychotherapy is offered both Online and face to face at our practice room at : Carshalton Beeches (SM5),easily accessible from Banstead, Carshalton, Cheam, Croydon, Epsom, Ewell, Tadworth and Wallington and throughout the Sutton and Surrey area. There is free car parking available and it is close to bus and train routes (Sutton and Carshalton Beeches rail stations). In addition we offer a Walk & Talk counselling option in the Sutton area - see separate page for details.

Just Click Here to visit The Counselling Directory